The official game based on the feature film "Windstorm – Ari's Arrival"
The steed Windstorm is suffering from anxiety after surviving a fire, and not even Mika is able to help him. Until the feisty Ari arrives on the ranch. Even though she has no experience in riding horses, she quickly befriends Windstorm. Mr. Kaan teaches the girl how to take care of the horse and how to maintain the right posture on horseback. Will Ari learn to ride as fast as her predecessor Mika? Will she be able to help Windstorm become his old self?
What is behind the legend of the horse warrior that Mr. Kaan is talking about?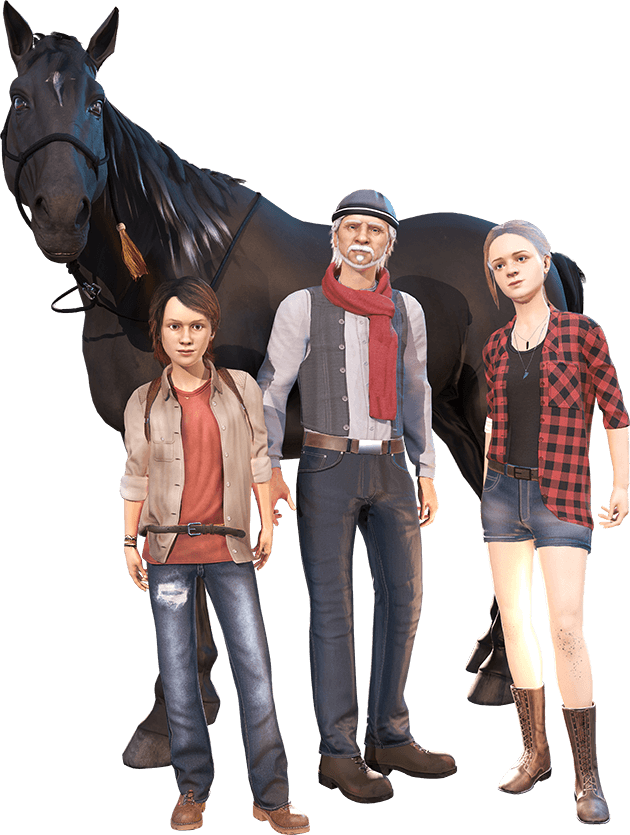 Ride through exciting adventures on Windstorm's back
15 main missions with various interesting side-quests
An exciting story around unfolds around the Kaltenbach estate
Several new areas and environments to explore
New gameplay-features such as Archery
The Kaltenbach estate and the whole gameworld can be freely explored by walking or riding
Detailed and beautiful graphics
Several new characters that will support you in the game
Many unlockable rewards and collectable items
We listen to your feedback and work hard on improving the game. Always make sure to check for updates in the launcher (on PC) or on Steam, PS4 or Nintendo platforms.
If you own the game on Steam, Playstation 4 or Switch updates will automatically be downloaded before the next game starts when connected to internet. For those who have bought the game on CD at retail, or Amazon, please check the information in the launcher if there is an update available.
For best experience, we recommend to always run the latest update as we also provide plenty of bugfixes and improvements.

Made with by